Taste the new-fangled treats at these dessert shops.
BY RACHELLE CIHONSKI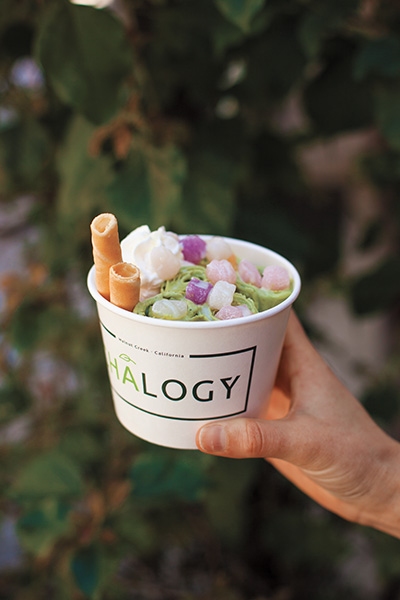 As the days get warmer, we dare you to resist trying one of these delicious ice-cream concoctions.
Pop-Tart Ice-Cream Sammies
What's every kid's dream? How 'bout ice cream for breakfast? Well, the new Livermore Ice Cream Shop delivers on the dream, with Pop-Tart ice-cream sandwiches. Choose your breakfast-pastry flavor, including blueberry, chocolate fudge, and s'mores—and your favorite ice cream. Go completely wild by adding a topping (or three). (925) 292-8527.
Frozen Custard
Creamier than fro-yo (it's made with real eggs), frozen custard is an East Coast delicacy created to withstand warm weather. The new Rita's Italian Ice in Pleasanton serves old-school style custard—chocolate, vanilla, swirl, and rotating specialty flavors—out of a machine. Its house-made specialty flavors have a gelato-like consistency, such as cotton candy confetti and coffee toffee crunch. For a creamy/icy combo, try a Rita's original, the Gelati, which is a mix of frozen custard and house-made ices. And stay tuned: Rita's empire is expanding throughout the Tri-Valley, with six new locations in the works. ritasfranchises.com.
Thai Pan-Rolled Ice Cream
Originally from Thailand, this dessert involves pouring milk onto a large and very cold plate, adding fresh fruit or other ingredients, spreading the mixture till smooth, and removing it from the plate in long, thin curls using a scraper. Lucky for us, a few shops that serve this crave-worthy treat have popped up in the East Bay.
BlooGrape Organic Sworls in Danville serves rolled ice cream made with organic, locally sourced ingredients. Choose your base (yogurt, coconut milk, or ice cream); your flavor (including cheesecake, horchata, and pineapple); toppings (such as crystallized ginger, rose petals, or dried blueberries); and a finishing drizzle (coconut nectar or honey, anyone?). bloograpesworls.com.
Walnut Creek's Chalogy Tea Bar offers hand-rolled ice cream in a multitude of flavors, including matcha tea topped with mochi, avocado with a caramel drizzle, and strawberry banana with fresh fruit. chaology.com.
Icicles in Pleasanton serves fun flavors like Wake Me Up, a custard-based concoction blended with hazelnut coffee, and Cereal Killer, which is made with your choice of Cap'n Crunch, Cinnamon Toast Crunch, or Fruity Pebbles. iciclescreamroll.com.